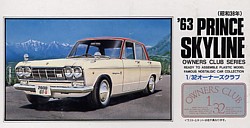 A current release of an old Japanese kit. Sadly I can't show you the original artwork which was much nicer.
Picture & kit from David Lawson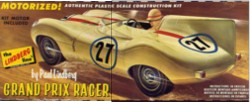 I love all the Lindberg boxes. The very first kit I bought was a Lindberg Messerschmit 262 plane, acquired during a day trip to Switzerland whilst at summer camp. I must have been 10 years old at the time. What a kit, what great artwork!! This one is in the same league, designed to make little boys dream.
Kit & picture from David Lawson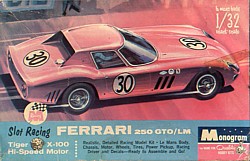 Not sure which version this box is. Very nice kit, you can still buy the MRRC version, although I doubt if the artwork is as nice now.
Kit & picture from David Lawson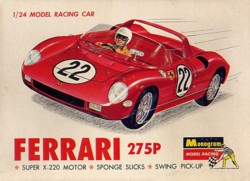 Later type Monogram box for the 1/24th version of their 275P, not as nice as the early boxes.
kit & picture from David Lawson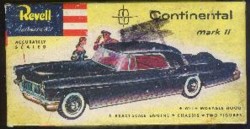 Another Revell original kit, re-released about 5 years ago with the same artwork.
Kit & picture from Mike Sells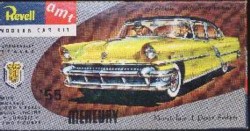 The 1955 version of the Mercury. Some of these kits were later released by the UK factory, I think the difference is that the date did not appear on the box.
Kit & picture from Mike Sells