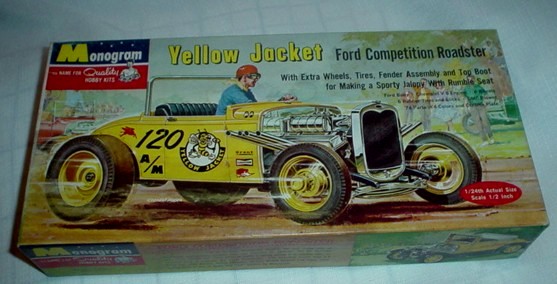 I don't know who sent me this one, but it is stunning, an early Monogram box, sadly 1/24th, but a nice kit in there as well.
Kit from J Thura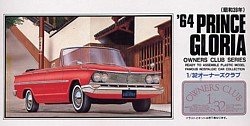 This a recent box of an old Japanese kit, it is OK, but I would prefer the early box.
Kit from J Thura.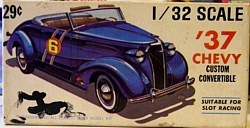 Bought as part of a job lot, this box is actually quite nice in a quaint sort of way, the kit is not very good though.
Kit from J Thura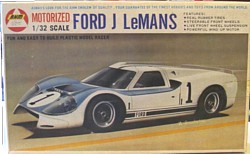 Bought at the same time as the Chevy, this is an empty box, but again very nice artwork. The brand is AHM of Japan.
Box from J Thura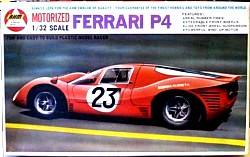 This is the one I was after when I bought the 2 items above, terrific artwork, notice how the artist has underlined the car with a yellow line. Sadly the AHM kit is not as nice as the box. Funnily enough, the kit is of the sport version (no roof or rear window) and is more like a P3 than a P4!
Kit from J Thura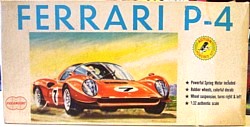 And this one is the same kit, reboxed for a company called Paramount. The artwork shows a P2. I don't want to be pedantic, but that was a very different car.
Kit from J Thura via Mike Sells.