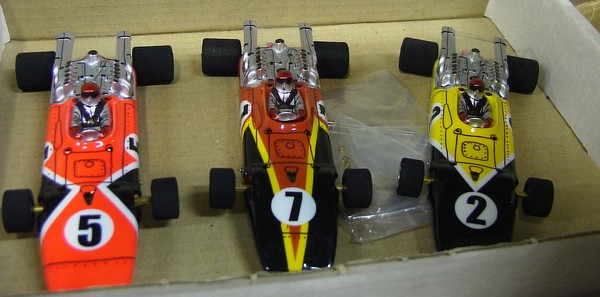 Andy Brown Searle was carrying some strange stuff with him.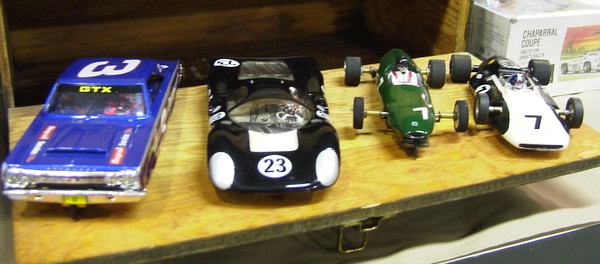 Some more cars from Andy's box, real slot racers ?? Not quite the sort of things you could use in Bordeaux.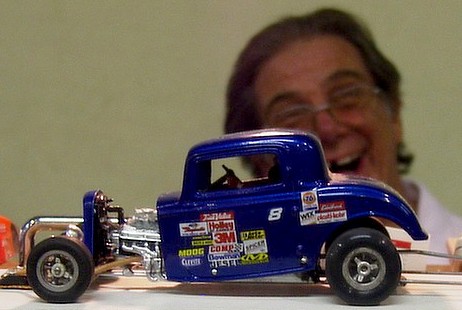 Now that is a lot nicer, one of the numerous dragsters taking advantage of the drag strip.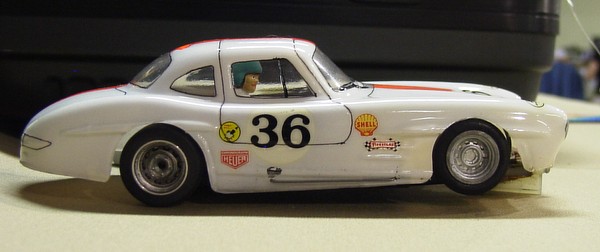 1/24th. Not sure who's car it was, or if it actually raced.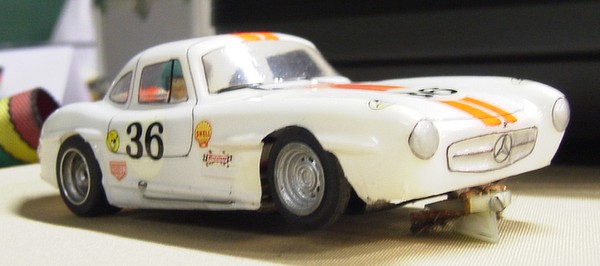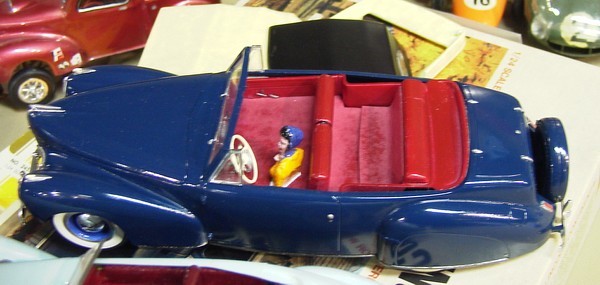 One of Jerome de Ricles beautiful creations. There are more pictures of them in last year's report.