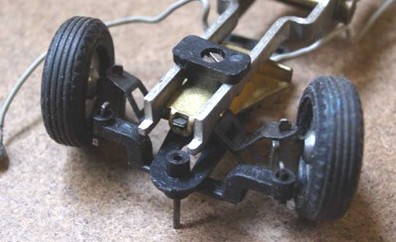 This rather complex chassis was sold under the name Joma or Miniamille, They were sold as simple toys, but there a lot of engineering built into the chassis. Shame the bodies were rubbish.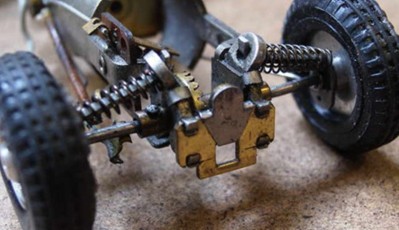 Here is the rear suspension.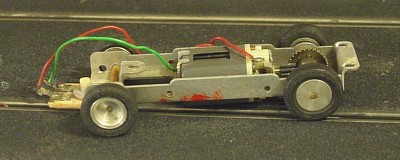 Simple Tokyo Plamo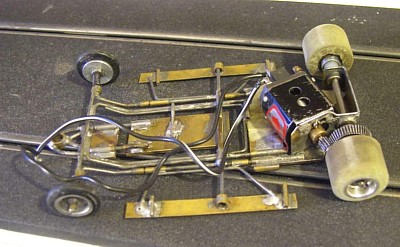 Brass and piano wire chassis,build by Team Insuro B, raced in Essex in the 1970s, this very chassis finished 3rd in a 24hr race at the famous Wonderland raceways in January 1970.