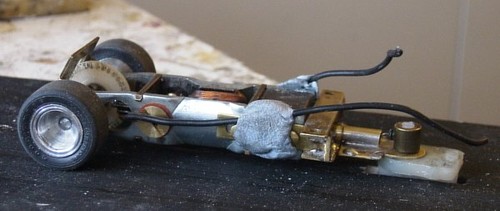 Chassis is part Atlas, part scratchbuild.
To get the front wheels to sit in the body just right, I always use an Iso fulcrum. The Atlas motor is OK but lacks breaks!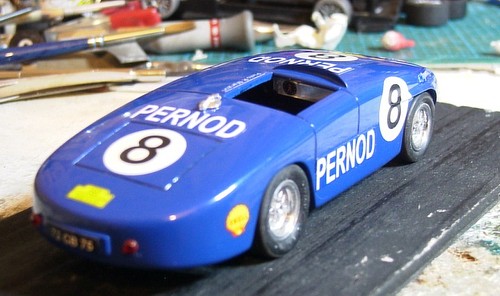 Here is the car mostly finished, before taking the biggest gamble I have ever taken, weathering a build car. Get it wrong, and you could destroy 4 months worth of work.
There it is, the Gordini T24S of Robert mazon as driven during the 1953 Carrera Panamerica race.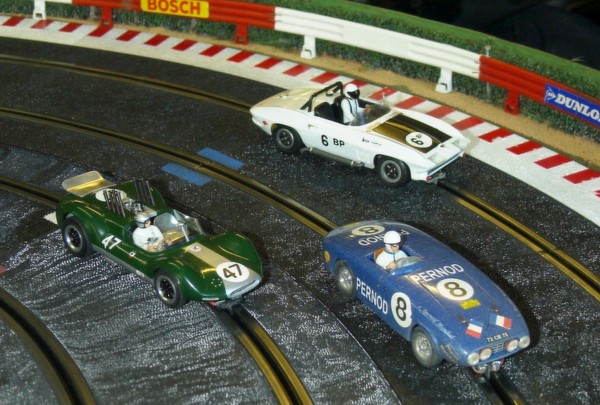 The little Gordini with previous years entries. Notice that part one of the weathering process has been done. I am not too sure about it, but there is no going back now.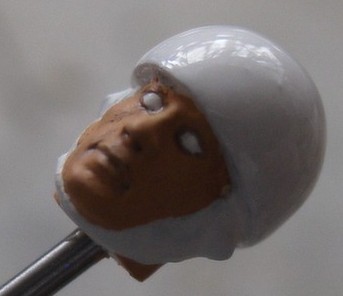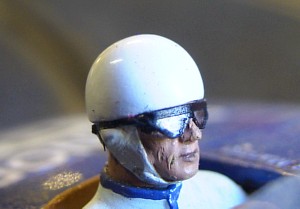 I wanted to use a LMM driver, but it did not have goggles, I could not see Robert Mazon driving around in the Mexican dust without goggles. So I scratchbuild a pair and glued them to his nose.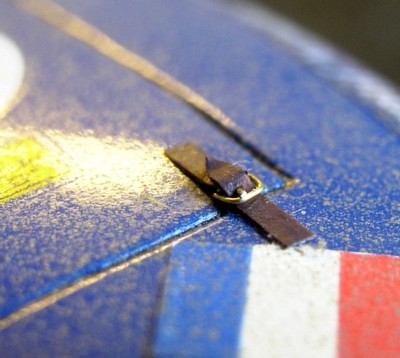 I tried to use photo-etched buckles, but they looked really flat and sad, so I scratchbuild a couple using 0.25mm brass wire and Tamyia masking tape painted brown, they look so much better.