Those with long memories will remember that last year, I made a 1/32nd Gordini for the Bordeaux vintage slot race. Whilst looking for pictures for that project, I found this newspaper on Ebay France.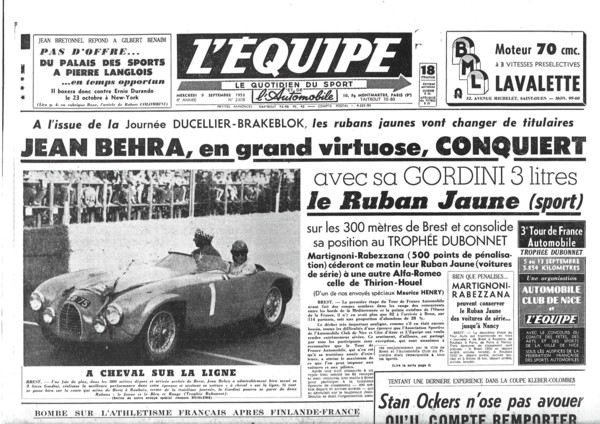 I really like the way Gordini used a center drive car, and squeezed the poor navigator against the door.
It must have been quite uncomfortable.
Because MMK has launched a very similar car in 1/32nd, I decided to go for 1/24th instead.